The SRS designation is the premier credential in seller representation. It is designed to elevate professional standards, enhance personal performance, and recognizes real estate professionals who demonstrate the knowledge and skills essential for seller representation. The designation is conferred by the Real Estate Business Institute (REBI) to real estate practitioners with advanced professional training essential to representing sellers. Currently, only 649 Agent/Brokers in Texas hold this designation.
The Accredited Buyer's Representative (ABR®) designation is for real estate buyer agents who focus on working with buyer-clients at every stage of the home-buying process. Gaining valuable real estate education that elevates your skills and knowledge for your home buyers. Along with ongoing specialized information, programs and updates that keep you knowledgeable on the issues and trends facing home buyers. Currently, only 2568 Agent/Brokers in Texas hold this designation.
Master the Art of Staging and Selling Homes! In a seller's market, staging can sell a house on the first day it's listed. In a buyer's market, it can sell a house in a matter of days - not months. Staging is an absolute must, for every house, in every price range, in every market. The ability to successfully manage staging has become an integral part of every successful real estate professional's business plan. Consumers expect it. Markets demand it. Currently, only 816 Agent/Brokers in Texas hold this designation.
The Accredited Staging Partner Real Estate Course (ASP-RE) will equip you with the knowledge, confidence, and resources to take the lead in your market using Home Staging as a key integrative resource and marketing strategy for your success. Successful Real Estate Agents know that in order to get the best price for their clients they need to know how Staging works and communicate the benefits of Home Staging to their clients.
What Home Staging is and what it is NOT
How to use Staging as a key market differentiator for your business
How to use Staging as a key marketing tool for your listings
Fulfill Your Fiduciary Responsibility to Your Clients and protect your business
Preserve Your Client's Equity
How to get every client to say YES to Staging their properties
Receive current industry Statistics that prove Staging works to help your clients get top dollar
Learn how to share things with clients without offending them
Learn key scripting and phrases that effectively communicate your message
Understand how valuable your time is
Learn how to never give away your creative ideas for free again
Gain resources that Add Value to your business for you and your clients
Currently, only 326 Agent/Brokers in Texas hold this designation


Protecting consumers has been the major focus of the Real Estate Negotiation Institute (RENI) since its beginning. Our representation training helps protect consumers in the following ways:
 Our Course Content is primarily based on representation principles and techniques taught at the best schools in the country (e.g. Harvard University, The Wharton School, Stanford, etc.). We show how these approaches can be applied to real estate transactions. These are tried and true approaches to protecting clients and getting improved results in a given situation. The foundation of our training comes from decades of development at prestigious institutions including the Harvard Project on Negotiation (of which we are members).
In our Representation Basics and Styles sections, we teach that proper representation is a balance of assertiveness and cooperation. Without this balance, agents can blow the deal for their client by being overly-aggressive and unconcerned about the other side's needs and interests. We must protect our client's interests while ensuring that the other client's needs are at least adequately met.
In our Distributive Bargaining section, we discuss the characteristics of and tactics used by highly aggressive negotiators and how to protect your client against these types of intimidating and often unethical practices.
In our Integrative Representation section, we cover the collaborative approach to representation that can very often lead to better results for your client. The focus here is on putting enough information out in the open so both parties can achieve adequate satisfaction.
In our Representation Principles section, we acquaint agents with several proven persuasion approaches to help agents ethically persuade the other side to accept their client's terms and conditions. Using sound logic, contrast, self-interest, exchange, and other ethical approaches, an agent will successfully represent and protect his/her client's interests.
We also introduce students to our Representation Model that helps agents represent clients with a structured, disciplined approach vs. a "shoot from the hip" or "winging it" approach. Disciplined planning, gathering and giving information, and ethical, proactive influencing are all critical elements of effective representation.
Currently, only 586 Agent/Brokers in Texas hold this designation.
Agents who complete this training are in the top 1% of all agents nationally * in the #1 skill clients look for in their agents.
This series of nine classes are developed to provide students a start to finish marketing program with techniques and specific tasks they can immediately use in their business to generate new leads and increase profit for years to come. The following courses are needed in any order to complete this certification: Platinum Lead Generation Tools, Brand You, Social Media Pro Bootcamp (SMP), Short Conversations. Great Impressions, Objections as Opportunities, Open Houses-Open Doors, Prospecting for Pennies, Braving the Video Marketing World & ABC's of CRMs. Currently, only 247 Agent/Brokers in Texas hold this designation
The Pricing Strategy Advisor (PSA) certification is specifically designed to enhance your skills in pricing properties, creating CMAs, working with appraisers, and guiding clients through the anxieties and misperceptions they often have about home values.
Currently, only 99 Agent/Brokers in Texas hold this designation.
Social media skills are a part of the tool-set successful REALTORS must use in their marketing efforts. In an effort to create awareness and education about these various tools, HAR has created a social media designation that will discuss all platforms of social media and how to use it with your business. Not only will you be gaining important knowledge, you will also be recognized by HAR as a Social Media Pro! Currently, only 893 Agent/Brokers in Texas hold this designation.
This certification is earned after the completion of a series of eight HAR classes designed to enhance the comprehension of TAR & TREC forms, and intermediary rules. After earning the HCP, the agent will possess a high level of knowledge on best practices, ethical rules and completing these forms with confidence & expertise. The following courses are needed to complete the designation:
Required classes:
Sealing the Deal- Part 1: Contracts for Your New Client
Sealing the Deal- Part 2: Case Studies Involving New Client Contracts
Working with Clients- Part 1: 1-4 Family Residential Contracts
Working with Clients- Part 2: Case Studies Involving Residential Contracts
Intermediary- Solving the Mystery
Elective classes taken:
Multiple Offers
Clear as MUD
A Guide to Contract Addenda, Amendments, Disclosures & Notices
Currently, only 90 Agent/Brokers in Texas hold this designation.
Real Estate Education History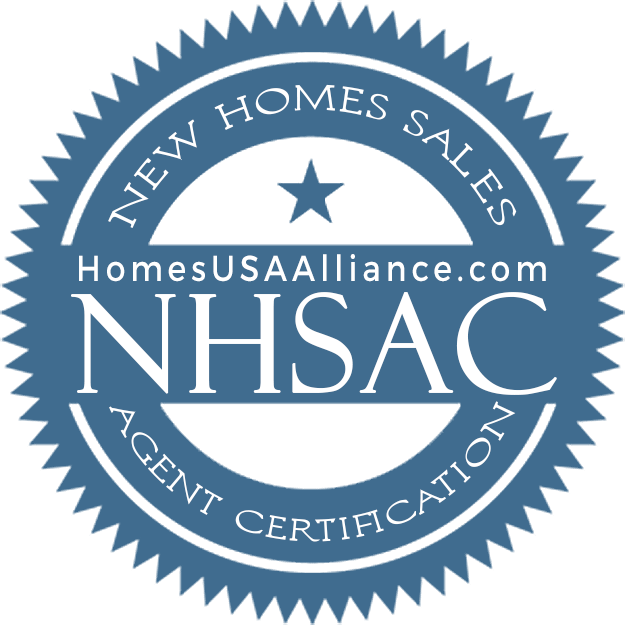 | | | | | | |
| --- | --- | --- | --- | --- | --- |
| 02/01/22 | 42620 | Obsolete Electrical Panels - A Closer Look | RECE Sective | GreenLight Inspections and Pest Control | 1 |
| 02/01/22 | 41912 | Hot Topics in RealEstate | RECE Sective | The CEShop LLC | 3 |
| 01/18/22 | 41960 | REI7-6 and Inspection Standards Update for Agents | RECE Sective | GreenLight Inspections and Pest Control | 1 |
| 08/26/21 | 40952 | Millennium Homes:What Real Estate Agents Need to Know | RECE Sective | Preferred Systems, Inc. | 1 |
| 08/25/21 | 38191 | Performing Residential Electrical Inspections | RECE Sective | Preferred Systems, Inc. | 3 |
| 08/17/21 | 39095 | Protecting Your Clients on the Backups and Multiple Offers | RE CE Elective | Benchmark MCE | 2 |
| 08/12/21 | 38214 | Inspecting the Peripherals: For Real Estate Agents | RE CE Elective | Preferred Systems, Inc. | 2 |
| 06/08/21 | 38844 | The Basics of Heating Systems: For Real Estate Agents | RE CE Elective | Preferred Systems, Inc. | 1 |
| 05/26/21 | 40430 | Stucco 101: For Real Estate Agents | RE CE Elective | Preferred Systems, Inc. | 2 |
| 05/19/21 | 37797 | Legal Update Il (2020-2021) | Legal update/Ethics | Kim Beebe | 4 |
| 05/12/21 | 39100 | HOA Addendum - In Detail | RE CE Elective | Benchmark MCE | 2 |
| 05/05/21 | 37796 | Legal Update | (2020-2021) | Legal update/Law | Kim Beebe | 4 |
| 03/25/21 | 40348 | FIRPTA for Realtors | RE CE Elective | First National Title Insurance Company | 1 |
| 01/21/21 | 40272 | Anatomy of a 1-4 Contract | Contracts | RealStar-U, LLC | 3 |
| | | | | | |
| --- | --- | --- | --- | --- | --- |
| 22/12/2020 | 38194 | Lead Safety: What Real Estate Agents Need to Know | RE CE Elective | Preferred Systems, Inc. | 2 |
| 12/9/2020 | 38326 | How to Negotiate Successfully with a New Home Builder | RE CE Elective | HomesUSA.com, Inc | 2 |
| 12/9/2020 | 38405 | Understanding New Home Builder Contracts and Addendums | RE CE Elective | HomesUSA.com, Inc | 2 |
| 12/9/2020 | 38406 | New Home Construction Blueprint Reading for Realtors | RE CE Elective | HomesUSA.com, Inc | 1 |
| 12/8/2020 | 38403 | Everything You Need to Know About New Home Construction | RE CE Elective | HomesUSA.com, Inc | 2 |
| 12/8/2020 | 38327 | Building Your Real Estate Business Through New Home Sales | RE CE Elective | HomesUSA.com, Inc | 2 |
| 12/8/2020 | 38404 | How to Recognize a Green Built New Home | RE CE Elective | HomesUSA.com, Inc | 2 |
| 11/18/2020 | 38267 | Learn How Credit Really Works! | RE CE Elective | Travis Spencer | 2 |
| 11/12/2020 | 36902 | Grow Houses | RE CE Elective | Preferred Systems, Inc. | 1 |
| 11/5/2020 | 37747 | Understanding Mold | RE CE Elective | Ken Rychlik | 2 |
| 10/21/2020 | 39136 | Fight Appraisals 3: Adjustments/Listing Calculation Form | RE CE Elective | Travis Spencer | 3 |
| 10/8/2020 | 39135 | How to Fight Appraisals Part 2: Comps and Subdivisions | RE CE Elective | Travis Spencer | 3 |
| 10/7/2020 | 36452 | Through the Eyes of the Inspector (Walkthrough) | RE CE Elective | Ken Rychlik | 2 |
| 9/28/2020 | 38540 | Marketing Strategy & Lead Generation | RE CE Elective | Champions School of Real Estate, LTD | 8 |
| 9/23/2020 | 37089 | Buying Real Estate in IRAs | RE CE Elective | Quest Trust Company | 3 |
| 9/22/2020 | 37797 | Legal Update II (2020-2021) | Legal update/Ethics | Catherine Connors | 4 |
| 8/4/2020 | 39368 | FIRPTA and the Foreign Client | RE CE Elective | Dawn Enoch Moore, P.C. | 1 |
| | | | | |
| --- | --- | --- | --- | --- |
| 06/10/20 | 38266 | Learn How to Fight Appraisal Value and Properly Prepare Listings | Travis Spencer | 2 |
| 03/17/20 | 37796 | Legal Update I (2020-2021) | Hometown Title | 4 |
| 03/17/20 | 37797 | Legal Update II (2020-2021) | Hometown Title | 4 |
| 03/04/20 | 335 | Real Estate Law | Allied Business Schools | 30 |
| 03/03/20 | 235 | Real Estate Appraisal | Allied Business Schools | 30 |
| 02/26/20 | 451 | Real Estate Finance | Allied Business Schools | 30 |
| 02/25/20 | 751 | Real Estate Brokerage | Allied Business Schools | 30 |
| 02/14/20 | 121 | Principles of Real Estate I | Allied Business Schools | 30 |
| 02/13/20 | 122 | Principles of Real Estate II | Allied Business Schools | 30 |
| 02/12/20 | 351 | Promulgated Contract Forms | Allied Business Schools | 30 |
| 02/11/20 | 1251 | Law of Contracts | Allied Business Schools | 30 |
| 01/30/20 | 38371 | Strategic Pricing Skills | Texas American Title | 2 |
| 01/29/20 | 37380 | zipForm Plus 3 hours | Texas REALTORS | 3 |
| 01/29/20 | 1151 | Law of Agency | Allied Business Schools | 30 |
| 01/28/20 | 37795 | Understanding the Power of Credit | Deborah Healon | 1 |
| 01/28/20 | 37746 | Let's Get Your Listing Sold By Decluttering | Deborah Healon | 1 |
| 01/27/20 | 851 | Property Management | Allied Business Schools | 30 |
| 01/16/20 | 36613 | Accredited Buyer's Representative | Champions School of Real Estate, LTD | 15 |
| 01/14/20 | 37299 | Foundations of Real Estate Finance | The CE Shop, Inc. | 6 |
| 01/12/20 | 34546 | Technology Tools, Trends, and Risk Management | The CE Shop, Inc. | 4 |
| 01/12/20 | 37665 | Residential Property Management Essentials | The CE Shop, Inc. | 4 |
| 01/09/20 | 38156 | HAR Social Media Pro Boot Camp | Houston Association of REALTORS | 12 |
| 01/07/20 | 36654 | Marketing, Advertising, and Social Media Compliance | The CE Shop, Inc. | 4 |
| 01/02/20 | 35135 | Roadmap to Success: Business Planning for RE Professionals | The CE Shop, Inc. | 3 |
| 12/16/19 | 33616 | Contracts 201A: Working Them Like a Pro | Houston Association of REALTORS | 6 |
| 12/09/19 | 34599 | The Firm Rules: Policies to Mitigate Risk | Texas REALTORS | 7 |
| 12/09/19 | 34599 | The Firm Rules: Policies to Mitigate Risk | Texas REALTORS | 8 |
| 12/06/19 | 36796 | Property Tax Protesting, What You Really Need to Know | Houston Association of REALTORS | 3 |
| 12/03/19 | 33539 | Mobile MLS | Houston Association of REALTORS | 2 |
| 11/22/19 | 33503 | Farm and Ranch Real Estate | Champions School of Real Estate, LTD | 10 |
| 11/21/19 | 36426 | The Two Sides of Water | Stewart Specialty Insurance Services | 2 |
| 11/18/19 | 34476 | Open Houses Opportunities Open Doors | Houston Association of REALTORS | 3 |
| 11/18/19 | 35985 | ABC's of CRM | Houston Association of REALTORS | 3 |
| 11/15/19 | 34472 | Intermediary-Solving the Mystery | Houston Association of REALTORS | 3 |
| 11/15/19 | 36095 | Multiple Offers, Putting the Pieces Together | Houston Association of REALTORS | 3 |
| 11/13/19 | 34223 | Selling New Homes with Confidence | Kathryn C Wheat School of Real Estate | 3 |
| 11/11/19 | 33058 | Pricing Strategies: Mastering the CMA | Texas REALTORS | 8 |
| 11/11/19 | 33058 | Pricing Strategies: Mastering the CMA | Texas REALTORS | 8 |
| 11/08/19 | 33615 | Contracts 101B: Working Them Like a Pro | Houston Association of REALTORS | 6 |
| 11/07/19 | 37297 | REALTOR Code of Ethics Training | The CE Shop, Inc. | 3 |
| 11/07/19 | 37846 | Effectively List & Sale Homes for Disabled & Deceased Clients | The Mendel Law Firm, L.P. | 2 |
| 11/01/19 | 33614 | Contracts 101A: Working Them Like a Pro | Houston Association of REALTORS | 6 |
| 10/31/19 | 33543 | Contracts 201B: Working Them Like a Pro | Houston Association of REALTORS | 6 |
| 10/30/19 | 34260 | Clear MUDs | Benchmark MCE | 2 |
| 10/27/19 | 36651 | Taxes and Real Estate: What you Need to Know | The CE Shop, Inc. | 3 |
| 10/22/19 | 35607 | Accredited Staging Professional Course | Stagedhomes.com | 16 |
| 10/11/19 | 33545 | Matrix Overview Part 2 - Customization | Houston Association of REALTORS | 3 |
| 10/10/19 | 36091 | Brand You | Houston Association of REALTORS | 3 |
| 10/08/19 | 35952 | Braving the Video Market World | Houston Association of REALTORS | 3 |
| 10/08/19 | 35986 | Prospecting for Pennies | Houston Association of REALTORS | 3 |
| 10/07/19 | 34475 | Objections as Opportunities | Houston Association of REALTORS | 3 |
| 10/07/19 | 34474 | Short Conversations... Great Impressions | Houston Association of REALTORS | 3 |
| 10/03/19 | 34894 | Platinum Lead Generation Tools | Houston Association of REALTORS | 3 |
| 10/03/19 | 33544 | Matrix Overview Part 1 - Getting Started | Houston Association of REALTORS | 3 |
| 10/01/19 | 32071 | Seller Representative Specialist (SRS) Designation Course | Texas REALTORS | 16 |
| 09/23/19 | 34238 | HAR MLS Platinum Tools to Enhance Your Real Estate Business | Houston Association of REALTORS | 3 |
| 09/12/19 | 35367 | Broker Responsibility Course (2019-2020) | RealStar-U, LLC | 6 |
| 09/07/19 | 35131 | Title and Escrow: Two Families, One Transaction | The CE Shop, Inc. | 3 |
| 08/30/19 | 35252 | Did You Serve? Identifying Homebuying Advantages for Veterans | The CE Shop, Inc. | 3 |
| 08/28/19 | 35132 | Keeping it Honest: Understanding Real Estate and Mortgage Fraud | The CE Shop, Inc. | 3 |
| 08/27/19 | 35944 | Current Issues and Trends in Real Estate | The CE Shop, Inc. | 3 |
| 08/07/19 | 32918 | How and When to Use Affidavits of Heirship & Power of Attorney | First National Title Insurance Company | 1 |
| 07/19/19 | 36739 | You and Your Brand | Texas American Title | 2 |
| 01/24/19 | 32133 | Property Insurance Essentials for Real Esate Professionals | Stewart Specialty Insurance Services | 2 |
| 11/28/18 | 35637 | Time Blocking with Google Calendar | First American Title Insurance Company | 2 |
| 11/28/18 | 35636 | Using Instagram for Lead Generation | First American Title Insurance Company | 2 |
| 11/15/18 | 33197 | Legal Update I (2018-2019) | Real Estate School of Texas | 4 |
| 11/15/18 | 33198 | Legal Update II (2018-2019) | Real Estate School of Texas | 4 |
| 10/24/18 | 33791 | Preparing a Market Analysis - Best Practices | The CE Shop, Inc. | 4 |
| 10/17/18 | 34807 | Accelerate Your Marketing | Pioneer School of Real Estate, LLC | 2 |
| 07/24/18 | 33717 | Cybercrime Prevention | Stewart Title Company | 1 |
| 07/24/18 | 33718 | Probate Issues in Real Estate Transactions | Stewart Title Company | 1 |
| 05/23/18 | 32711 | Avoiding Lawsuits | First American Title Insurance Company | 1 |
| 09/18/17 | 31073 | 1031 Like-Kind Exchanges | EducateRE | 1 |
| 06/28/17 | 29887 | Creating a Real Estate Mobile Office | First American Title Insurance Company | 3 |
| 05/22/17 | 29267 | What Do I Do Now? Wills, Probate & Guardianships | First National Title Insurance Company | 1 |
| 01/26/17 | 31340 | Life Of an Escrow | Capital Title of Texas, LLC | 3 |
| 08/18/16 | 29623 | Legal Update II | Berkshire Hathaway HomeServices Anderson Properties | 4 |
| 08/18/16 | 29622 | Legal Update I | Berkshire Hathaway HomeServices Anderson Properties | 4 |
| 08/04/16 | 28196 | Representing Clients From Different Generations in Real Estate | Negotiation Expertise, LLC | 3 |
| 08/04/16 | 28198 | Representing Clients From Different Cultures in Real Estate | Negotiation Expertise, LLC | 3 |
| 08/03/16 | 28616 | Advanced Negotiation Techniques for Listing Agents | Negotiation Expertise, LLC | 6 |
| 03/10/16 | 28618 | Certified Negotiation Expert (CNE) Designation Course | Negotiation Expertise, LLC | 12 |
| 03/08/16 | 27536 | MASTERING EMAIL NEGOTIATIONS IN REAL ESTATE | Negotiation Expertise, LLC | 6 |
| 03/07/16 | 28617 | Advanced Negotiation Techniques for Buyer's Agents | Negotiation Expertise, LLC | 6 |
| 10/20/15 | 28209 | Seller Representative Specialist | Champions School of Real Estate, LTD | 15 |
| 09/18/15 | 27418 | Certified Home Marketing Specialist | Champions School of Real Estate, LTD | 9 |
| 12/03/14 | 411 | REAL ESTATE FINANCE I | Allied Business Schools | 30 |
| 11/05/14 | 322 | PROMULGATED CONTRACTS FORMS 0322 | Allied Business Schools | 30 |
| 08/26/12 | 811 | PROPERTY MANAGEMENT I | Allied Business Schools | 30 |
| 08/20/12 | 311 | REAL ESTATE LAW I | Allied Business Schools | 30 |
| 07/21/12 | 1021 | RES INSPECTION RE AGENTS | Allied Business Schools | 30 |
| 07/15/12 | 1111 | LAW OF AGENCY | Allied Business Schools | 30 |
| 07/09/12 | 1200 | LAW OF CONTRACTS | Allied Business Schools | 30 |
| 07/06/12 | 111 | PRINCIPLES OF REAL ESTATE I | Allied Business Schools | 60 |